Start Each Season Fresh with Floor Stripping in Battle Creek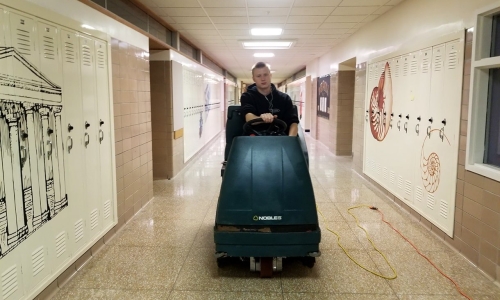 With the last month of summer upon us, you can start to think about floor stripping in Battle Creek to greet the new season with a fresh start. A lot can build up over a season, especially if you are a business that sees more foot traffic during the summer months. By trusting in a team of professional cleaners like A & L Janitorial & Cleaning Services, you can strip away all the buildup and recoat everything as needed through our floor care efforts.
Whenever customers need quality cleaning services, they know they can count on the team at A & L. Find your floors a better cleaning solution with us.
For busier businesses
Although businesses can start each season fresh by getting floor stripping services completed in their space, they may also schedule them whenever they need throughout a season as well. Some stores see much more foot traffic than others, and these ones often need a more regularly scheduled cleaning done to keep everything maintained at a level of cleanliness that customers expect when visiting the space.
With A & L, these spaces get the attention and care that they need, allowing them to greet your guests with a bright and shining appearance each time they visit.
Avoid harming flooring
When you choose A & L to assist with floor stripping in Battle Creek, we provide a cleaning that not only freshens up your floor for the season, but also works to protect your floor as best as possible. Floor stripping that our team provides gives floors the added protection that they can depend on, without harming your flooring. When using heavy equipment, a team should always know what they're doing as to not harm the thing they're trying to clean.
A & L's team of experienced cleaners has worked with different industries and their different floor requirements to provide floor stripping in Battle Creek that is unmatched.
Providing services for stripping and wax tile areas both, dirty and smudged floors will be a thing of the past when you bring in A & L Janitorial & Cleaning Services. Whatever floor maintenance is necessary to get your floor in a good place for each season, count on the team at A & L to get it done. Contact us today to schedule cleanings for your space for a more welcoming business!