Set Yourself Up for Success with Floor Stripping in Kalamazoo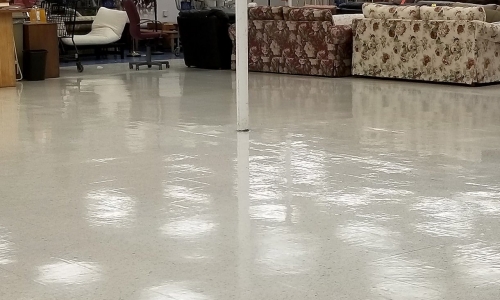 With a New Year just around the corner, you can take advantage of floor stripping in Kalamazoo to set your space up for success. In a great, metaphorical way, floor stripping for your space can help you "scrape away" last year and put on a fresh coat of sealant for a new year. With the holidays over, it is likely, depending on your space, that your floors saw a lot of foot traffic before and after. By using the floor stripping services offered by A & L Janitorial & Cleaning Services, you can make any of the scuffing that your floors may have seen disappear and set yourself up for a bright and shining New Year.
Get ready for regular cleaning
One way that you can guarantee your space gets the quality cleaning it needs in the New Year is through scheduled cleaning with A & L Janitorial & Cleaning Services. Rather than have a single floor stripping job done to your space, you can regularly schedule with us to ensure that your space is kept fresh and clean all year long. We care about providing our clients' flooring with the proper care and maintenance that it needs to impress their visitors, customers, or clients, and more. To this end, by scheduling floor stripping with A & L Janitorial & Cleaning Services, you can always guarantee that your space is perfect throughout any season in the New Year.
Floor stripping in Kalamazoo does it all
When you choose floor stripping in Kalamazoo as your method of care for your floors, you are choosing a cleaning service that does it all. Floor stripping is a process that includes sweeping, dust mopping, vacuuming, applying cleaning solution, scraping, and sealing of your floors. If your floor is one that is prone to wax buildup or you have a floor that typically has a shiny surface, you can remove wax and dirty reflections from your floor in an effective way again and again. Our experienced team will provide the thorough cleaning services that you can count on, no matter how big or small your space.
With a dedicated team that can provide the best floor care services for your space, A & L Janitorial & Cleaning Services is your dependable source of floor stripping in Kalamazoo in the New Year. Treat your floors right and schedule regular cleaning with our team today!