Seasonal Businesses Trust Professional Janitorial Cleaning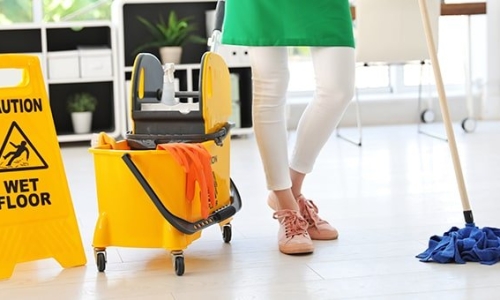 As we get closer to summer being in full swing, janitorial cleaning from A & L Janitorial & Cleaning services can provide seasonal businesses with dependable and professional cleaning services. Serving the great Battle Creek, Kalamazoo, and Grand Rapids areas, A & L Janitorial knows there are plenty of businesses in West and Southwest Michigan that get flooded with visitors every summer. During these busy months, our team can provide cleaning services to ensure your space is always taken care of.
Don't let the busy season get the best of your space, but instead count on a team of experienced cleaners to get it ready for each day of business.
From carpets to windows
Whether your space needs carpet cleaning, window cleaning, general janitorial cleaning services, or any other cleaning that a professional cleaning company can provide, A & L Janitorial is the team for the job. From summer pollen to simple messes created by an increased flow in customers, our team handles every part of your busy summer messes to make sure your business is ready for a new day of business.
Our team is always ready to work with whatever schedule you have, so we will provide professional cleaning services whenever and wherever they are needed.
Indoor and outdoor cleaning
Because A & L Janitorial & Cleaning Services has some of the best equipment on the market for providing specialty and general cleaning services, we can also provide cleaning for both indoor and outdoor spaces as necessary. We provide pressure washing and window cleaning for any space outdoors that starts to see grime from repeated use, or floor care, carpet cleaning, and more for indoor spaces that need a dependable clean each day.
Whatever type of cleaning our customers need, the team at A & L Janitorial is always ready to provide it to ensure their business stays pristine for their guests. And, with the ability to do regularly scheduled cleaning or 24/7 emergency cleanups, your summer messes can be taken care of as they come.
With a wide variety of cleaning services offered and dedicated team of cleaners, A & L Janitorial & Cleaning Services is your best choice for janitorial cleaning this summer. Ensure your business gets the cleaning treatment it needs day in and day out by bringing on our professional cleaners. Contact us today to schedule!