Remove Heavy-Duty Messes with Battle Creek Janitorial Cleaning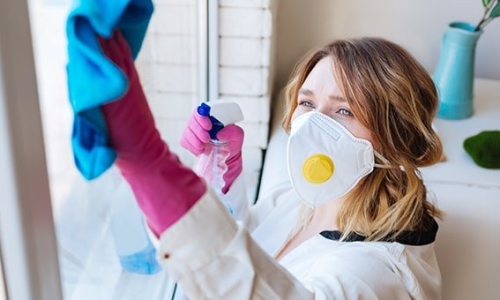 When debris or contaminants are too embedded in an area for regular cleaning solutions, Battle Creek Janitorial Cleaning has the tools and experience for the job. Whether a large home's exterior or a large interior shopping space, messes that require extra cleaning power are everywhere. With the right team and the right gear, these messes, regular or emergency cleanups, can be handled with no problems.
A & L Janitorial & Cleaning Services provides power washing services to any space that needs an extra-strong clean to get grime off surfaces. From floors to siding, our pressure washers clean off any surface and brings them back to a fresh, clean appearance.
A variety of capabilities
Janitorial cleaning from a professional company should always provide you with multiple capabilities in what they can clean. Rather than just have a single focus area of what they can clean, your cleaning team should be able to clean your entire space from top to bottom, leaving everything noticeably cleaner.
When you work with A & L Janitorial & Cleaning Services, your space gets cleaned throughout every part, from top to bottom. We provide thorough carpet cleaning, pressure washing, window cleaning, floor stripping and waxing, and a variety of other janitorial cleaning services to ensure your space always gets the best clean, no matter the mess.
Keeping spaces sanitary
Through these comprehensive cleaning services, A & L Janitorial & Cleaning Services uses only hospital-grade disinfectant to ensure the best clean and sanitation for any space. Whether it is an office, business space, school, or any other location that sees a lot of foot traffic, our team's sanitation efforts ensure any and all germs and messes are taken care of each time we come out.
By scheduling with A & L Janitorial & Cleaning Services for regular cleaning, you guarantee sanitary spaces. This is especially useful for high-traffic areas, as they build up potential germs and grime quickly that may need to be addressed each day. Our team will set up a schedule with you to ensure the right areas of your space get cleaned as you need them to be.
With a variety of janitorial cleaning services and extensive experience in cleaning any space, A & L Janitorial & Cleaning Service is the best choice for any business in need of quality cleans. Contact our team today to schedule a time to have us come out!