Quality Carpet Cleaning Services Spruce Up Spaces for the Holidays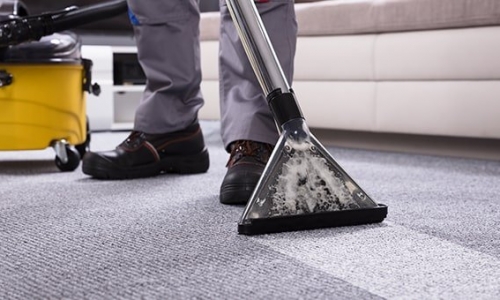 With the holidays just around the corner and many offices still working from home, now can be the perfect time for you to take advantage of carpet cleaning services from A & L Janitorial & Cleaning Services. While your teams are away spending time with family or working from home, spaces are empty of foot traffic, which means it's the best opportunity you can have to get carpet cleaning done in every area of the workplace without needing to only do it partway.
All in one go
Because the workplace can be hectic, your office may normally even have individuals coming in over weekends, making it almost impossible to schedule a good time for carpet cleaning services. However, with the holidays coming up and others working from home, you can more easily schedule a time for carpet cleaning that won't be interrupted by some needing to reach certain areas of an office or walking through areas that have just recently been cleaned. This allows the team at A & L Janitorial & Cleaning Services to take the time we need to ensure that your carpet spaces have been thoroughly cleaned and made ready for work to return to its busy schedule with a lot of foot traffic.
Efficient carpet cleaning
If your office is still working except for a few days during the holidays, don't worry! The professional team at A & L Janitorial & Cleaning Services can still fit you in and give you the quality carpet cleaning services you need. Whether it's over a weekend or scheduled for after hours during the work week, A & L will work with your schedule to help your business get the cleaning it needs.
With no job too big or too small for our highly trained staff, A & L Janitorial & Cleaning Services will give you the carpet cleaning services that will leave your spaces spotless. Contact us soon to get your cleaning scheduled and move toward cleaner spaces.