Office Cleaning in Kalamazoo Keeps Local Businesses Spotless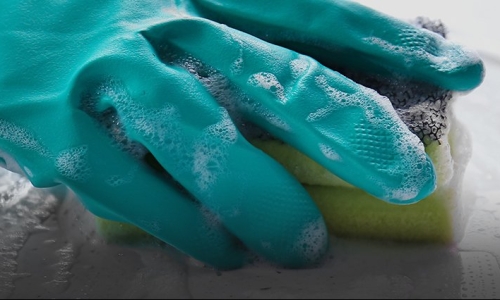 A & L Janitorial & Cleaning Services provides office cleaning in Kalamazoo that assists any local business in need of a quality clean. Our team provides a deep cleaning for any space that we are hired to take care of, providing it with cleaning services that are unmatched. By bringing in our team, your space gets the thorough clean you can expect from a professional cleaning company.
We like working with local businesses because they also help to grow our local community in a variety of ways. By supporting our local businesses, we help them find more success by always providing a spotless work environment.
Offices spaces of all sizes
The team at A & L Janitorial & Cleaning Services has worked with local business owners for a variety of cleaning projects. This means we have experience working in office spaces both large and small, so we have the know-how to find all the nooks and crannies that each unique space brings with it. Office cleaning in Kalamazoo is always handled best by professionals to ensure the space stays clean for business, and the experienced team at A & L will keep yours ready day in and day out.
From regular cleaning to specialty cleaning services, A & L provides office spaces with whatever they need to be cleaned and ready for business.
Take cleaning one step further
Instead of a simple cleaning up of the day's dust and dirt, the team at A & L Janitorial & Cleaning Services goes the extra mile by also providing spaces with deodorization, sanitization, disinfectant, and more. Our team's thorough cleaning services give spaces the best clean available by doing a multi-level office cleaning.
By doing a more thorough job of cleaning, A & L not only leaves offices spotless, but also free from germs or harmful bacteria that might cause harm to individuals if not addressed. We appreciate other local businesses in Southwest Michigan, and that is why we make sure they have the clean space necessary to keep working hard.
A & L Janitorial & Cleaning Services are the professional, specialized cleaning service that any office manager can count on for the best clean in the business. With a huge variety of services that are offered by our team of cleaners, any office space that counts on us gets the clean they need. Contact our team today to learn more about what we can provide for your local business!