Office Cleaning in Battle Creek Maintains Clean Spaces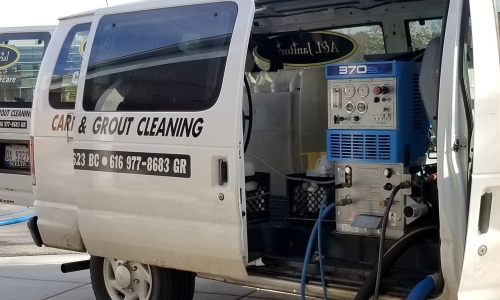 With snow and frigid winds once again becoming a regular trend this time of year, office cleaning in Battle Creek can help office managers maintain a clean space while they vacation away from the cold. There is nothing like getting away for a week or two during the winter to enjoy some sunshine and warmth, but your office may need attention from a cleaning team while you are away.
When these situations occur, A & L Janitorial & Cleaning Services provides the best cleaning available in Battle Creek. When your business needs a team to come in while you are away and cannot clean yourself, A & L Janitorial is more than happy to come take care your space.
Ready when you need us
When you are away from your business space, it can be a burden on your mind when you know that it may not be getting the daily cleaning that it needs, especially with winter mud and slush making their way into floorspaces. And, there is also always the chance that unfortunate accidents occur while you are away that require a professional level of cleaning.
A & L Janitorial & Cleaning Services provides cleaning not only on a regularly schedule business, but we also provide emergency cleaning services to any client in need. When you are off enjoying the sun, and you get a call about a mess that requires professional assistance to clean up, you can rest easy knowing our team is on the job.
Always dependable services
Depending on a professional cleaning company when you are away on vacation is a big decision, and you want to make sure that whichever you choose offers all the services and benefits that your space needs. Cleaning that with done without care of the right equipment is noticeably different from that which is done with a strict attention to detail, so you want to always choose a business with a track record of great cleaning.
The team at A & L Janitorial & Cleaning Services has given cleaning services to businesses in a variety of industries, always delivering some of the best cleaning in our service area. Your office cleaning in Battle Creek is certain to benefit from our team's efforts, letting you get the dependable clean your office needs day after day.
If you are planning a vacation soon, consider giving A & L Janitorial & Cleaning Services a call! We'll help your space with a thorough, proper cleaning each day it's needed.