Maintain Fall Debris with Professional Carpet Cleaning Services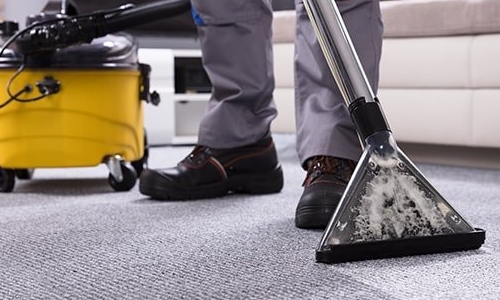 With fall just around the corner, it is important to make sure your space is free of seasonal debris. Carpets can easily collect dirt, pollen, and even pathogens. Thankfully floor care is A & L Janitorial's specialty. Offering professional carpet cleaning services to residential and commercial clients alike, the team at A & L Janitorial are ready to help you give your carpet the deep cleaning it needs. With over 25 years of experience in providing their professional janitorial cleaning services to businesses and residents in Kalamazoo, Battle Creek, and Grand Rapids, You can count on the carpet cleaning services from A & L Janitorial to keep your carpeted space looking its best.
Give Your Carpet the Deep Clean it Needs
With the carpet cleaning services from A & L Janitorial, you can trust that your carpet will receive the best cleaning possible. Making used of the best equipment and techniques, we will do everything possible to make sure your carpet is fit to impress guests, clients, and employees. As a green certified company, we only use carpet cleaning solutions that are safe and effective, allowing us to remove stains, dirt, and odors, leaving your carpet clean and fresh, without posing any risk to residents and employees.
Professional Cleaning Services That Work on Your Schedule
Getting carpet cleaning done on your own schedule can make it quite a hassle, but at A & L Janitorial, we are ready to provide our cleaning services to you whenever they would work best for you. Able to clean on and off your schedule with weekly, monthly, or even yearly cleanings, we can ensure that your space will always be ready for guests and employees. With 24/7 availability for emergency cleanup services, whether you are in need of a routine carpet cleaning or need help to get rid of a mess fast, we are always ready to provide our carpet cleaning services.
Offering their janitorial services to residents and businesses throughout Kalamazoo, Battle Creek, Grand Rapids, and anywhere else in between, the professionals at A & L Janitorial are ready to provide their carpet cleaning services. Whether it's a scheduled cleaning, or an emergency cleanup, you can count on A & L Janitorial's staff to provide the best carpet cleaning possible. To schedule your free estimate, or to learn more about our carpet cleaning and other janitorial services, contact us today.