Keep Your Office Space Clean This Spring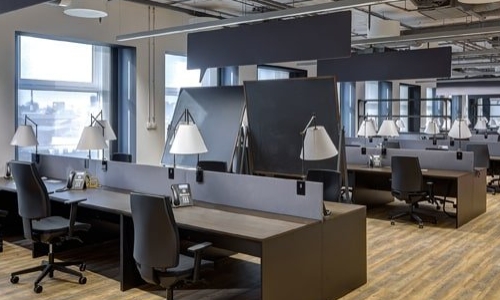 As winter comes to a close in Michigan, its important to keep your office clean. When the weather changes from cold to warm, dirt, pollen, and other particles can find their way into your office, and keeping your workspace clean without the aid of janitorial staff can be difficult when you have work to do.
Spring cleaning doesn't mean that you'll have to stop your work or stay after hours. With Janitorial cleaning services from A & L Janitorial, you can leave it to us to keep your workplace clean. Providing the best cleaning available in Battle Creek, Grand Rapids, and Kalamazoo, when you are busy need office cleaning done this spring, A & L Janitorial is Ready to help.
Ready to Keep your Business Clean When You Aren't
Cleaning your office can be a hard task to get done when you have a lot to work on, but it's just as important to keep your workplace clean as it is to keep up with your work. With office cleaning services, A & L Janitorial will make sure your office is free of dust, dirt, pollen and more. Trained with the latest tools and techniques our professional staff has all the tools it needs to keep your office clean and germ free. Whether its regular janitorial cleaning, hard to clean messes, or even preparing your workspace for an event, any day of the week, even on weekends, A & L Janitorial will make sure your office shines.
A Thorough Cleaning for the Season
From floor and window care to professional carpet cleaning. A & L Janitorial will make sure every surface in your office, even hard-to-reach surfaces, receive the attention they need to give your office the perfect deep clean for the spring season. J&L janitorial will go the extra mile when it comes to keeping your businesses workspaces clean. Not only will out team keep your office looking neat, but they will thoroughly deodorize and sanitize surfaces to make absolutely certain that your building isn't host to any of the bacteria and viruses that come with the spring season.
Providing 20 years of cleaning for professional Janitorial services to Battle Creek, Grand Rapids and Kalamazoo, A & L Janitorial maintains its reputation by providing a dependable service to keep your workspaces spotless. Contact our team to learn more about our office cleaning services.