Keep Workers Healthy with Efficient Office Cleaning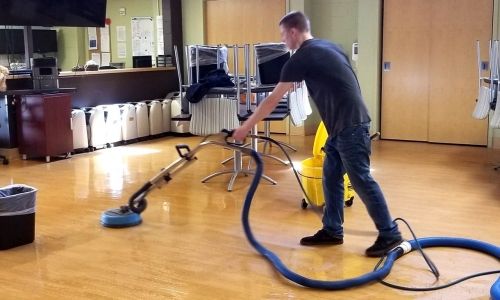 With many workers on limited hours and virus concerns still up in the air, your business can have peace of mind going into the workplace every day with the efficient office cleaning provided by A & L Janitorial & Cleaning Services. With limited hours and staff can also mean limited time for staff to clean any areas of their own, and that's where A & L comes in. Our professional team provides the thorough clean that regular staff may not be able to do for your space during this time, ensuring everyone's safety on the job.
The latest and greatest
The team at A & L Janitorial & Cleaning Services not only provides some of the most trust work around, we also provide the latest cleaning procedures and protocols as well. Combined with our top-of-the-line cleaning tools and chemicals, A & L provides a clean like none other for your office space. During a time when concerns over COVID-19 lingering on surfaces and in office spaces can be a threat to worker safety, it pays to have a professional cleaning team using the latest techniques and products to make sure everyone satays healthy.
More than just visual
Besides removing any visual dirt or grime that may be present in your spaces, A & L Janitorial & Cleaning Services does it all with deodorizing space, sanitation of spaces, and disinfecting your office building. This makes sure that anything holding onto surfaces is fully taken care of, reducing the risk to you and your workers. We at A & L take our job seriously, and any office cleaning assistance we can provide for your space is always done thoroughly and efficiently to make sure a space doesn't only look good, but is truly as clean as it can be.
From general office cleaning to more specialized cleaning services, A & L Janitorial & Cleaning Services provides every aspect of cleaning a space that you could hope for. Help keep workers healthy in your office space by investing in quality cleaning today!