Keep Pet Training Clean with Carpet Cleaning in Kalamazoo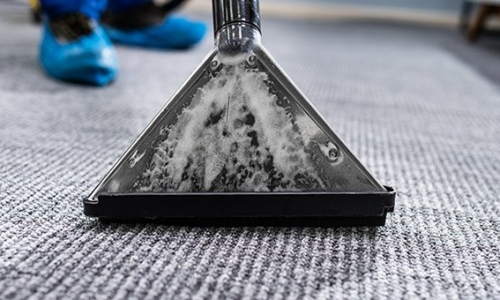 Pet training facilities are frequently facing regular accidents, and these accidents are easily controlled with carpet cleaning in Kalamazoo. Colder months are fast approaching, meaning many pet training classes will start hosting even more indoor classes for dog owners and their canine companions. With this, comes accidents and messes that need to be regularly cleaned for a fresh space during each class.
A & L Janitorial & Cleaning Services works with owners of dog training spaces to ensure they always get the clean and sanitization that they need for a healthy, happy environment. We understand that when working with dogs, especially those that may be going through training, accidents can occur, and that is why we offer commercial cleaning services to keep the space in good condition, so it is always ready to go for the next lesson.
Regular scheduled cleaning
If accidents do unfortunately occur in your dog training space, it often leads to an area that needs to go unused temporarily. By regularly scheduling with A & L Janitorial & Cleaning Services, you can guarantee that the spot is cleaned and sanitized by our team of professionals, leading to zero downtime because of the mess.
Those taking your courses will be reassured that the space is fresh every time they visit after we take care of it. Our team uses only the best equipment and industrial-grade cleaning materials to ensure spaces are as clean and sanitized as possible, and your dog training facility will be thankful for it.
We'll work with you
When you schedule with A & L Janitorial & Cleaning Services, we work around your schedule to ensure your space is cleaned when you have time available. Our team is flexible and is capable of working within whatever time of day constraints that you might have. Whether that is us coming in for a deep clean on the weekends or cleaning your space each night during downtime, our team can get it done.
We at A & L strive to provide the best carpet cleaning in Kalamazoo where and when it is needed, and our flexibility to work within your business's schedule is one more way that we provide it.
Through decades of hard work and dedication, A & L Janitorial & Cleaning Services has gained a reputation as one of the best businesses for carpet cleaning in Kalamazoo. If you want our professional team to help your pet training facility maintain a cleaner environment, simply contact us today to schedule!