Janitorial Services in Grand Rapids Meet Holiday Messes Head-On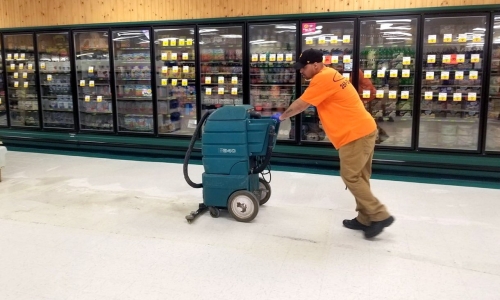 We have come to that time of year again when janitorial services in Grand Rapids can assist businesses to handle holiday messes with ease. Frantic shoppers, curious kids, and more going through a store all increase the chance of an accident, but the mess can be of no concern when you have a team of professional cleaners on your side.
A & L Janitorial & Cleaning Services provide thorough, unmatched cleaning to your space. Whether it's the mud from snowy boots or a jar of gravy that's been knocked off a shelf, it's likely that your floors will face some mess this holiday season. When these situations occur, A & L reassures our customers that by the time we are through with their space, it will be like new once again.
We make it shine
When it comes to floor care, janitorial services in Grand Rapids should always provide everything the floor needs to get back to peak condition. Customers should always be met with a pristine, welcoming space when they go out to shop, and a professional team of cleaners ensures this happens each day.
Some of the services that A & L offers to really make a floorspace shine include floor buffing, burnishing, stripping, waxing, and refinishing, grout cleaning and sealing, and more! Every service that our team provides is done with a keen attention to detail, cleaning and sanitizing a space to make it appear like new.
Carpets and hard floor
No matter what kind of flooring you have in your business, janitorial services in Grand Rapids should have you covered. From beautiful hardwood to standard business carpets, every space should be approached with the right equipment, chemicals, and cleaning experience. A professional team of janitors will know the steps necessary to getting your floor back to perfection time and time again.
A & L Janitorial & Cleaning Services has worked with every style of flooring, and we have all the necessary equipment and expertise to work within any space. Our janitorial services work to provide customers the exact kind of cleaning they need, whether it is scheduled cleaning for a fresh start to each day or emergency cleanup, any time of day.
From standard janitorial services to specialized cleaning, A & L Janitorial & Cleaning Services is your dependable cleaning service throughout the holidays and beyond. Contact us today to become part of our regularly scheduled cleanings in Grand Rapids!