Janitorial Services in Battle Creek Prepare Spaces for Returning Workers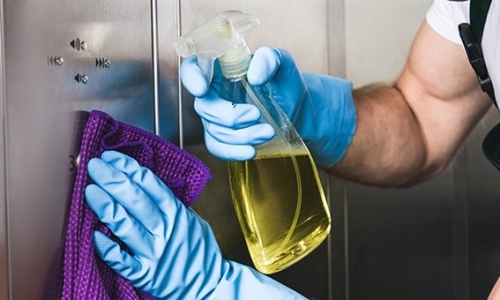 As we get closer to having vaccines available for the general public, we get closer to workers returning to offices, and janitorial services in Battle Creek can help make those offices spotless for their return. Some spaces have already had workers make their way back in, where it's safe to do so, but with vaccines, everyone can finally get back to a regular workflow. With the janitorial cleaning from A & L Janitorial & Cleaning Services, the spaces can be professionally cleaned to prepare them for any operations that start up again.
Thorough janitorial services in Battle Creek
When your business needs janitorial services in Battle Creek, there's no better in the business to provide you with comprehensive, thorough cleaning than A & L Janitorial & Cleaning Services. From floor to ceiling, every part of your office spaces get the quality clean that they need to make sure they are spotless for returning workers. Our team has worked in office space large and small, and we know the best methods to clean them while using the best cleaning products for the job.
A fresh start for workers
Utilizing only hospital-grade disinfectant, A & L can ensure that your space is completely void of any harmful substances before workers return to give a truly fresh start in the space. By getting spaces disinfected and cleaned in this way, you can not only show your workers that their spaces are cleaned and ready to go, but it also shows that you care about their health, and want to make the best effort possible to reintroduce them to their office spaces.
With experienced staff, quality cleaning products, and the equipment to best do the job, A & L Janitorial & Cleaning Services has everything office spaces need to get ready for returning workers. Schedule with us today to make sure that your vaccinated office workers are welcomed back to their spaces the right way.