How Can Seasonal businesses Benefit from Summer Janitorial Services?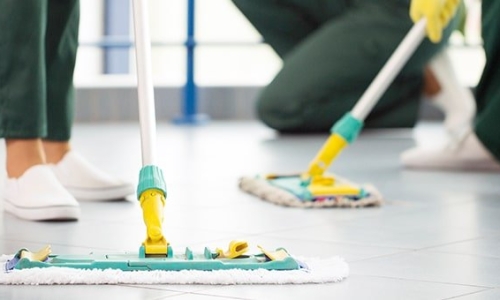 Summer is here, and if your business sees more traffic in the warmer months, you may have a hard time finding an opportunity for cleaning. Seasonal businesses are often flooded with customers in the summer months, and because of this finding the time or energy to maintain your business's space can be quite a challenge if you do not have a dedicated cleaning staff. Offering professional janitorial services to businesses in Battle Creek, Kalamazoo, and Grand Rapids, A & L Janitorial can provide your business with the cleaning services that help you maintain a clean and presentable space for both customers and employees this summer.
Janitorial Cleaning that Fits with Your Schedule
When you are expecting increased foot traffic, it might be a good idea to have regular scheduled cleanings for your business. Whether you need cleaning five times a week or once a month, during hours where you are closed, or are in need of emergency cleaning in the middle of the day, A & L Janitorial will be able to provide your business with professional cleaning services that will not interrupt the customer experience.
Need to clean up a mess that would create major problems for your business? With 24/7 emergency cleanup services available if you need to clean up an unexpected mess that would be otherwise disastrous to your business, you can count on A & L Janitorial to take care of your emergencies, allowing customers and employees to continue about their day with minimal delay.
Cleaning Services that can Meet Your Space's Needs
With experience in providing cleaning services to a variety of businesses, A & L Janitorial has services that can clean any space. With services in floor care, carpet cleaning, window cleaning, and even office cleaning, we can work to make sure that your business is free of pollen, dust, dirt, and everything else that can find its way into your space. No matter what your workspaces cleaning needs are, A & L Janitorial can help you ensure that your space is always clean and ready for customers.
Offering a variety of janitorial cleaning services to businesses throughout the Midwest, A & L Janitorial is ready to help keep your business provide a clean and welcoming atmosphere this summer. Contact us to learn more about the Janitorial services that A & L Janitorial can offer your business or request a free estimate today!