Give Your Space the Deep Clean it Needs With Professional Janitorial Services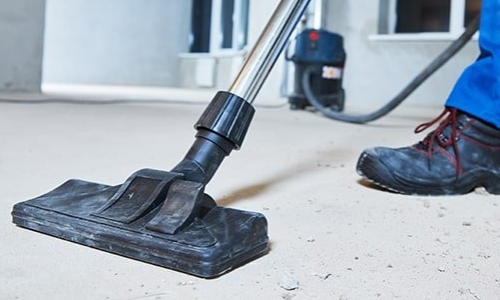 No matter what kind of business you have, it's always important to provide employees and guests with a clean environment. In any space where there is foot traffic, there's no doubt that dust, dirt, pollen, and more will find their way in. Offering janitorial cleaning services to businesses in Kalamazoo, Battle Creek, and Grand Rapids, A & L Janitorial is ready to provide business of all shapes and sizes with the services they need to keep their spaces clean, presentable, and comfortable for those who make use of your businesses space. With a variety of services that can give your workspace the cleaning it needs, the staff at A & L Janitorial is ready to provide their services to all types of businesses.
Helping Every Kind of Business
A & L Janitorial's staff is well experienced in providing their janitorial cleaning services to a wide variety of businesses. With services in floor care, carpet cleaning, pressure washing, window cleaning, office cleaning and more, whether your business has an office space that needs a deep clean, or you have a supermarket that could benefit from having its floors refinished, you can trust A & L Janitorial to give your business one of the most thorough cleanings possible. Using only the latest and best cleaning products available, we work hard to make sure that your business shines.
Professional Janitorial Services When You Need Them
Whether your business is a store that sees a high volume of guest's day in and day out, or if its an office where cleaning services would interrupt the workflow, you can still benefit from janitorial services that won't get in the way. Working to fit your schedule, we can work to keep your business clean on the days, or even hours when you can't. Able to provide your business with yearly, monthly, weekly, and daily cleaning, as well as having 24/7 emergency cleanup, we can work with your schedule to bring your business the cleaning it needs, when it needs it.
Offering superior full service janitorial cleaning, A & L Janitorial can help keep your business's space clean so that you don't have to. With a number of services that can help maintain your business, while fitting within your business's schedule. To learn more about the professional janitorial services A & L Janitorial has to offer, or to schedule a free estimate, contact us today!