Get Back on a Regular Cleaning Schedule with Janitorial Services in Kalamazoo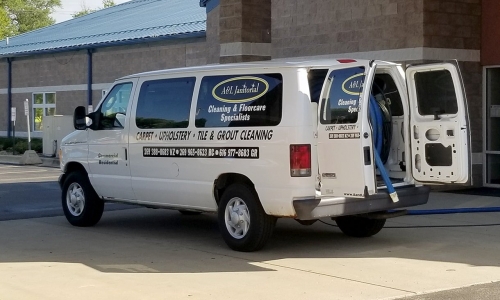 As statewide restrictions have loosened and more and more businesses continue to open up to the public, yours can get the cleaning it needs this fall, winter, and beyond with janitorial services in Kalamazoo from A & L Janitorial. Highly-trafficked areas can be your main focus of concern upon returning to a regular schedule in the workplace, but A & L Janitorial & Cleaning Services are trained in all areas, giving you the overall clean your space needs.
Areas big and small
A & L Janitorial & Cleaning Services has worked in the business of janitorial services in Kalamazoo for years, making us the best option for businesses whether they need cleaning for large open rooms or smaller offices. Our teams of professionals all have the experience and capabilities you can count on. Our team has worked in all different kinds of workplaces and has an eye for detail that can help reassure you that when you bring in A & L Janitorial that you're getting the best cleaning available. By scheduling cleaning from us on a regular basis, you can always be confident that your work spaces are sanitized and ready for another day at the office.
Wash away concerns
As offices are continuing to head back to work, COVID rates are still fairly high, but, with A & L Janitorial & Cleaning Services, you can work with peace of mind knowing that your areas are being sanitized night after night. We have all the right equipment and chemicals to ensure that areas are fully sanitized each time we leave, so those coming and going from your office space are as safe as they can be. Our comprehensive janitorial services in Kalamazoo are the ones that many businesses already rely on, and we want you to trust in us as well to have the confidence you need to go into work every day without worry.
With teams in Kalamazoo, Battle Creek, and Grand Rapids, A & L Janitorial & Cleaning Services can provide the clean businesses need all throughout West Michigan. If your workplace has started heading back in regularly during COVID, trust in A & L to give you the proper, scheduled cleaning you need.