Count an Emergency Carpet Cleaning Company for Big Spills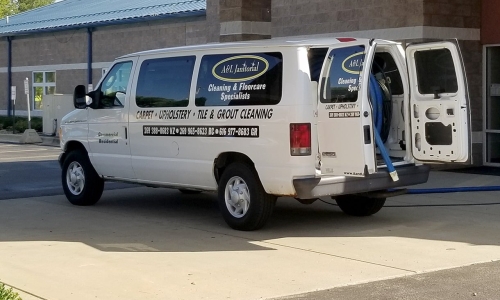 Accidents happen, and that is why it pays to have an emergency carpet cleaning company on your side when big spills make a mess. From holiday potlucks at the office to a cup of coffee in the afternoon, there are plenty of potential times during the workday that a small accident can cause a big mess. A & L Janitorial & Cleaning Services provide professional carpet cleaning services during these times that business owners can count on.
There is no mess too big or too small that we can't handle, so when a situation arises where your carpet needs professional help, make sure to call A & L.
A far-reaching emergency carpet cleaning company
With a large team spread across West Michigan, A & L Janitorial & Cleaning Services is the emergency carpet cleaning company that you can count on almost anywhere. We have provided excellent cleaning services to Kalamazoo, Grand Rapids, Battle Creek, and everywhere in-between. No matter where they are located, our customers always know that they can get the best cleaning services with us.
With powerful cleaning equipment that we can take with us on-the-go, there is no spill throughout West Michigan that we can't handle!
Cleaning messes from all angles
Whether the mess is in one area or spread throughout a large space, our team has you covered. We have the equipment and experience to handle messes that have happened in spaces of any shape or size. From the smallest crevice to the biggest open area, our carpet cleaning company does it all. This means we also have experience in a wide variety of industries, from office spaces to industrial areas. Any carpet can get the care it needs with us.
And, if you have other surfaces that need attention, out team can discuss how to get them clean as well. With a large collection of professional-grade cleaning equipment and a dedicated team, A & L will get your entire emergency taken care of, where and when you need it done.
With decades of experience and a willingness to go the extra mile, A & L Janitorial & Cleaning Services will handle your emergency carpet cleaning whenever you call on us. From large corporate spaces to smaller offices, there's no place that we can't make cleaner. Contact us today to schedule regular cleaning or give us a call whenever an emergency comes your way.