Clean Away a Summer of Fun with Kalamazoo Carpet Cleaning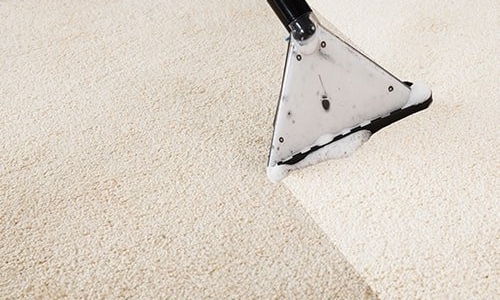 With kids heading back to school for most of your day, it can be the perfect opportunity to take advantage of Kalamazoo Carpet Cleaning with A & L Janitorial & Cleaning Services. Where they once may have been coming in and out throughout the day, trailing dirt, mud, pollen, and more, kids are now back in the classroom for most of the day, which means you may now have a lot of free time to get things done around the house. Let A & L Janitorial & Cleaning Services help take a load off your responsibilities with effective and efficient carpet cleaning.
Schedule how you need
Here at A & L Janitorial & Cleaning Services, we work with you. Within our hours of operation, we make sure to schedule with clients at a time that is most convenient for them. With kids going back to the classroom, there may be a lot of things around the home that you now can focus on to get cleaned up or taken care of before the winter season is here, and A & L Janitorial & Cleaning Services can help. With professional Kalamazoo carpet cleaning offered to any homeowner looking for a professional, quality cleaning for their home, any parent can have an easier time by focusing on other parts of the house that need attention while we handle the cleaning.
Trusted Kalamazoo carpet cleaning
With decades of experience providing the best Kalamazoo carpet cleaning to both homes and businesses, any parent looking for help around the home can easily get it back to peak condition. Summer is a great time for both parents and kids to enjoy the outdoors and come back home, but afterword, it can pay to preserve your carpets for longer by giving them the proper cleaning that they need to remove any lingering dirt, sand, and more from fun in the sun. Providing effective vacuuming, cleaning, stain removal, and more, let A & L take care of you and your home the right way.
As a family-owned business with all the latest and greatest equipment and cleaning materials, A & L Janitorial & Cleaning Services can provide a professional clean of a big business with the attention and care of a smaller one. If you have a little one that has made their way back to the classroom during the day, and you want to clean your carpets effectively, call A & L Janitorial & Cleaning Services for the best Kalamazoo carpet cleaning around.