Carpet Cleaning Services Help Keep Offices Productive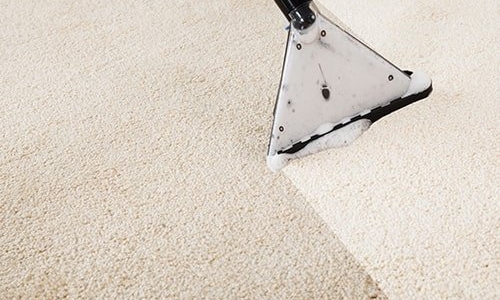 Carpet Care is important for maintaining and preserving the look of any carpeted space, and if your office space is in need of carpet cleaning, A & L Janitorial is here to help. Offering  professional carpet cleaning and janitorial services to a wide variety of clients in Kalamazoo, Battle creek, and Grand rapids, and using professional grade cleaning equipment, A & L Janitorial is ready to help you keep your office's carpet clean and presentable. Whether it's just routine cleaning, or there's a mess that needs to be cleaned up fast, A & L Janitorial's carpet cleaning services will always be ready.
Carpet Cleaning On and Around Your Schedule
Different buildings have different amounts of foot traffic, and because of this, some spaces may need to be cleaned more often than others. With janitorial services from A & L Janitorial, we can help you to keep your carpeted spaces clean as often as needed.
Offering scheduled carpet cleaning, You can choose to have A & L clean your carpet daily, weekly, monthly, or yearly depending on your needs. With our carpet cleaning services, you can ensure that your carpet stays clean without interrupting your workday. Our team can provide your workspace with carpet cleaning on off days or hours, meaning we can work when you don't, leaving your business with an impressively clean, professional looking carpet.
Emergency Janitorial Services Let You Get Back on Track
Sometimes a scheduled cleaning won't happen soon enough. Accidents happen, they can be incredibly disruptive, and the messes they leave behind can take a while to clean up on your own time. If you need emergency janitorial services, A & L also offers emergency carpet cleaning for spills, stains and other messes that need to be cleaned up as soon as possible. Our 24/7 Emergency cleanup services let you get back to work with little interruption.
With both scheduled and emergency cleaning services, the team at A & L Janitorial will work to ensure your carpets are clean when you can't. With decades of experience in offering its janitorial services, A & L Janitorial has gained a reputation as one of the best carpet cleaning services in Kalamazoo, battle creek, and grand rapid. For more information about the carpet cleaning services offered by A & L Janitorial, contact us today!