Carpet Cleaning in Battle Creek Maintains Fall Debris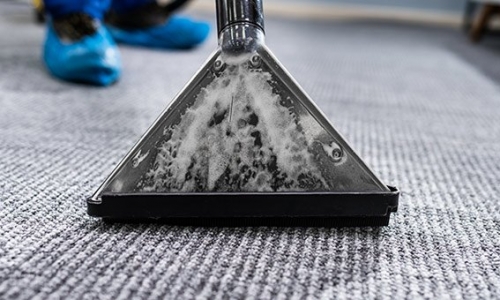 With leaves getting ready to fall from trees once again this fall, your business can more handle debris from tree with carpet cleaning in Battle Creek from A & L Janitorial & Cleaning Services. As professionals with years of experience cleaning spaces the right way, A & L can help you maintain your space this fall and beyond to give it a fresh look that your customers or visitors are sure to notice. We believe in delivering the most effective and efficient cleaning to spaces that need it, so let our team help you this fall, and we will provide you with cleaning services that are unmatched.
Extensive cleaning offered by the best
When you bring A & L Janitorial & Cleaning Services into your space for carpet cleaning, you can have peace of mind knowing that your space is getting the best cleaning possible for what you need done. Our team are all trained to clean spaces, big and small, by utilizing all the latest and greatest equipment available to us. This ensures that we are always using the best gear for the job so that our customers are always satisfied with how clean their space can be. Our goal is a cleaner space to the satisfaction of our customers, and you can see the A & L difference by bringing us in this fall.
Carpet cleaning in Battle Creek keeps debris out
With fall comes fallen branches, leaves, dead grass, and more that can stick to shoes and make their way into your space. With A & L Janitorial & Cleaning Services, seasonal debris such as this can be cleaned up, making sure that you keep the space free of any unwanted additions to your carpet from the outside. With the thorough carpet cleaning in Battle Creek that the team at A & L provides, you can keep spaces effectively clear day after day through scheduled cleaning.
When you need unmatched customer service and carpet cleaning in Battle Creek this fall, think A & L Janitorial & Cleaning Services. With a dedicated team and the best equipment and cleaning chemicals in the business, your space will look and smell great each time we take care of it. Whether fall debris means you simply need a space vacuumed thoroughly or require stain removal and washing, we can provide whatever you need. Simply reach out today and one of our representatives will help you on your first step toward a cleaner space.